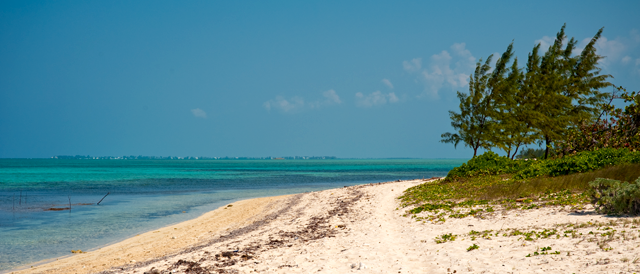 Considerations when using offshore insurers?
According to insurers, drivers (true car enthusiasts in particular) are starting to ask questions about who the eventual insurer is when they receive quotes for car insurance. One doesnít have to look too far for a possible reason - there are increasing reports of offshore players either pulling out of the UK market or going into administration leaving policyholders high and dry.
Within the last 2 years the UK has seen at least 5 such providers exit the market in this way. These providers are frequently the ones coming up first on the comparison site results. You know, the ones that are quite well below the next price from a name you have heard of, because they benefit from cost-savings and tax efficiency by being outside the UK.
It is impossible to assess an offshore providerís financial ability to meet claims as they have no financial rating. It is difficult to determine their financial strength, stability and security. Whatís more, they sit outside of UK regulation so policyholders donít have the same protections as they would if a company in any EU Member state ceased trading.
When Enterprise Insurance collapsed in October 2016 the Financial Services Compensation Scheme stepped in, paying over £26m in compensation to more than 30,000 policyholders. The consequence is that UK regulated insurers and brokers foot the bill for that scheme through an annual industry levy which is ultimately reflected in your car insurance premium.
Neil Franklin, MD of Chris Knott Insurance, comments "As brokers weíve never entertained using anything other than good quality, established and recognised UK car insurers on our panel. We understand that drivers are often looking for the cheapest price, but that can be with scant regard to what it is theyíre getting in return. Itís a gamble isnít it Ė will I need to claim this year? Does this standout low price override my caution in using this insurer Iíve never heard of?"
He continues "Donít get me wrong, itís not sour grapes on our part Ė we set our stall out differently. Our firm belief, and itís echoed by our insurer partners, is that quality and security are as important as the premium, particularly to car club members who lavish greater care and attention on their cars. We're certainly beginning to see people shifting their focus towards value and away from price."
Youíd expect a broker who's endorsed by so many of the UK's car owners clubs to regularly check its insurersí customer service levels, reliability and the policy benefits provided and make sure you have access to high-quality cover that represents value for money in place of cheapness in all its forms, wouldnít you?
Neil concludes "Once customers find Chris Knott they tend to stay with us for the long-term."
Chris Knott Car Insurance QUOTELINE: 0800 917 2274