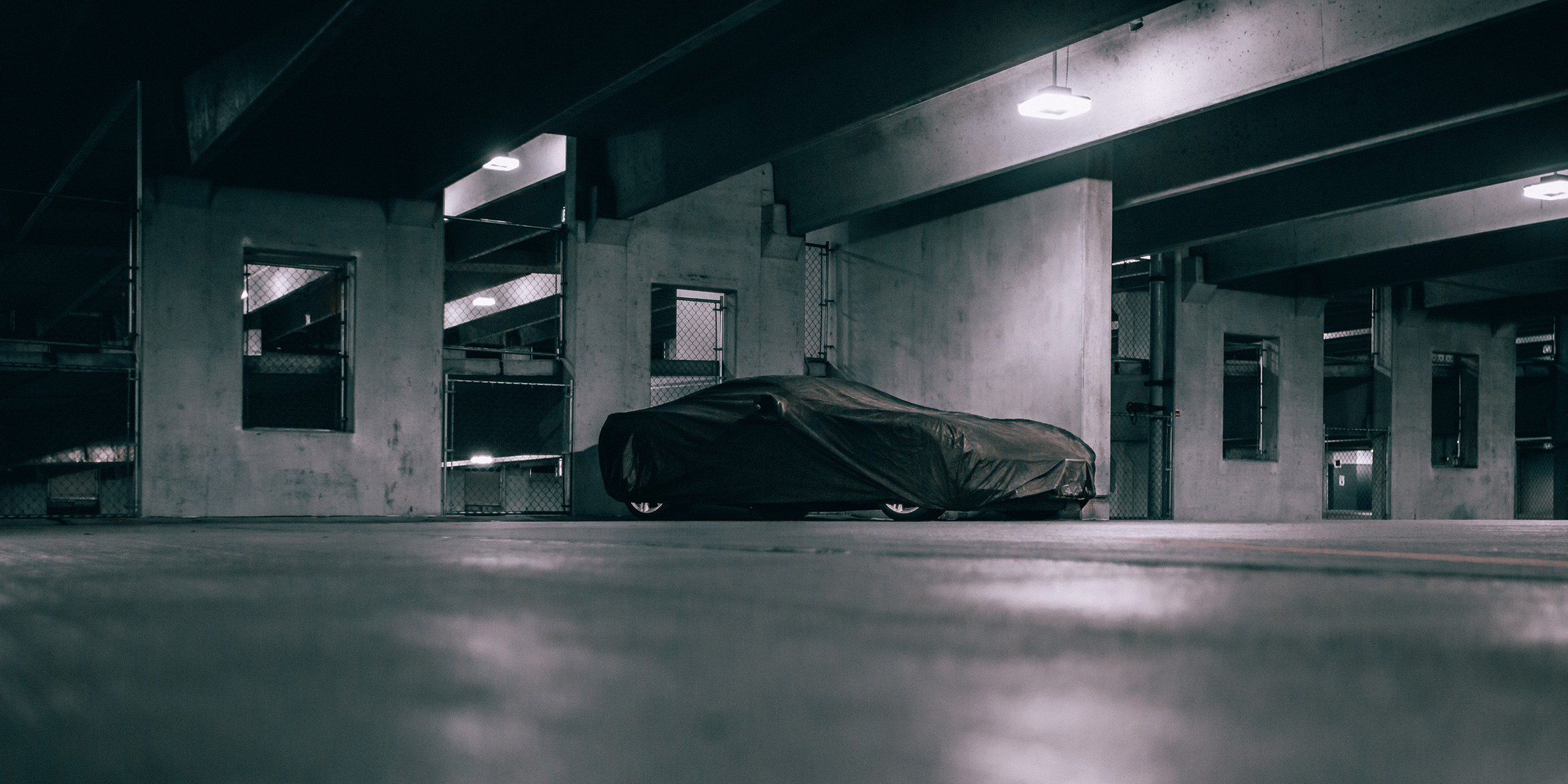 What do you do if you have a car that you want to take off the road? Maybe itís a classic car that you never drive but you donít want to sell. Or maybe you donít use your car and donít want to keep paying for insurance. If you want to take a vehicle off the road, and stop taxing and insuring it, you need to make a SORN.
What does SORN mean?
It stands for Statutory Off Road Notification, and it tells the DVLA that youíve taken your car off the road. It means you donít have to pay vehicle tax or keep your car insured.
If you declare your car as off the road, youíre not allowed to drive it on public roads. You also canít park it on the street. If you have a SORN, your car must be kept in a garage or on a private driveway.
According to the DVLA, you must get a SORN for your car in any of the following situations:
Your vehicle isnít taxed
Your vehicle isnít insured Ė this applies even if itís just for a brief time, for instance, if thereís a delay renewing your policy
You want to break a vehicle down for parts
You want to take a vehicle off the road
Itís important to note that you canít transfer a SORN between owners, so even if you buy a car thatís already off road, youíll have to take out a SORN yourself.
How to SORN a car
Itís easy to get a SORN for your car. The simplest way to do it is through the governmentís website, but you can also give the DVLA a ring on 0300 123 432. This is a 24-hour service. Finally, you can send off a V890 form in the post.
You should ensure that your address is correct in your V5C (log book) before you make a SORN application. If itís not, then you can update your address online or by post before registering your car as off the road.
If the car isnít registered in your name, then you should fill out the relevant part of the log book and send it to the DVLA along with a V890 form rather than applying for a SORN online. And if you donít have a V5C, then you can fill out an application for one at a cost of £25.
How long is a SORN valid?
A SORN lasts for as long as you need it Ė if youíre keeping your car off the road, you can use a SORN to ensure you donít have to pay tax or insurance. However, itís worth remembering that if you sell the car, the SORN wonít transfer to the new owner. If they also want to keep it off the road, theyíll have to apply for a new one.
You can also choose when the SORN starts when you apply for it. If you want it to begin immediately, then you should use the 11-digit number on your V5C. If youíre looking to begin the SORN from the first day of the next month, then use the 16-digit number found on your V11 (your vehicle tax reminder letter) instead.
If you apply by post, you can choose the start date, and your SORN will begin on whatever date you put on the form. You canít backdate a SORN, and itíll be automatically cancelled if you tax your vehicle again, sell it, scrap it, or export it. If you tax your car after a SORN and then decide to take it off road again later, youíll have to apply for another SORN.
Do you have to pay to SORN a car?
No, itís completely free of charge to SORN your car. It could save you a lot of money if you have a classic car thatís kept in the garage and never driven. In fact, youíll even receive a refund for any vehicle tax youíve paid in advance for future months.
Although itís free to make a SORN, itís essential that you remember to do so. If your car isnít taxed and insured and also doesnít have a SORN, youíll automatically be fined £80. You may also be subject to additional fines for having an uninsured vehicle. The maximum fine for this is £1000.
Does SORN affect insurance?
Your Car Insurance isnít automatically cancelled when you SORN your car. You will need to notify your broker or insurer directly. If you want to cancel your insurance, youíll have to contact your broker or insurer directly. You may have to pay an early cancellation fee for your policy. If youíve made a claim, you might owe your insurer money for the remaining months left on your policy.
Do you have to insure a SORN car?
Once your car has been given a SORN, the law says you no longer have to insure it. However, you may still want to for peace of mind and added security.
If you cancel your Car Insurance while your car has a SORN, you wouldnít be covered for any accidental or weather damage, or for the theft of your car Ė and if you have a classic car, that could end up being expensive to repair. If you continue your insurance cover though, youíll still be able to claim even though your car is off the road.
You may be able to change your cover to a SORN Car Insurance policy, sometimes known as ďLaid-Up InsuranceĒ. This type of policy will cover loss or damage from fire or theft while your car is off the road. Of course, it doesnít cover you for driving. If you want to drive your car at any point, remember to cancel your SORN and switch back to regular Car Insurance!
Get a Quote for Laid-Up Insurance
SORN Car Insurance is usually cheaper than regular insurance because youíre not driving the car. We can help you to find the best insurance deal for your circumstances Ė just give the team a call on 0800 917 2274 and weíll happily give you a free, no-obligation quote.