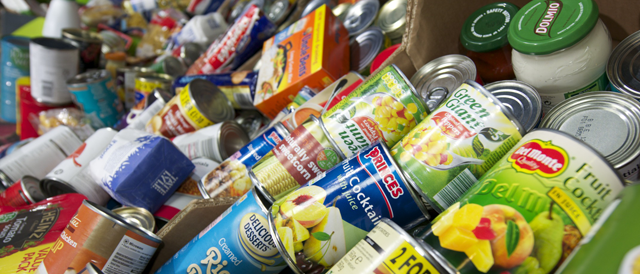 A collection of Hastings and St Leonards businesses are securing donations to the local foodbank to help them meet increased demand.
Members of the 'Hastings & Proud' group which promotes the value of doing business locally are being encouraged to donate food parcels with group founder, Chris Knott Insurance, leading the way.
The insurance provider has agreed to donate 20% of its earnings in food whenever one of the town's businesses arranges commercial cover through them during 2018 – the firm's 35th Anniversary year. CKI has also written to all 141 members appealing to them to consider how they might get involved.
Nick Day of Chris Knott said "Hastings Foodbank provides such a vital service and relies on the generosity of the people and businesses of Hastings. We're proud to be here, employing local people, serving our community and thriving. But that also means we have a duty to respond when fellow human beings around us are struggling to feed their families. We have a chance to make a real difference and that's why we're encouraging other Hastings & Proud businesses to join us."
Natalie Williams, Community Engagement Manager at King's Church, which runs Hastings Foodbank, welcomed the news. She said, "The number of referrals has increased 14% this year compared to last year so far, on top of the huge 84% increase we saw last year. So it's great that Chris Knott and the Hastings & Proud group are going to ramp up their support at this crucial time. They'll contribute to us meeting the needs of local people to the tune of 6,570 meals a month."
Any local business, whether a member of the Hastings & Proud initiative or not, that wants to discuss its commercial insurance needs and support the foodbank in this way should contact Chris Knott Insurance.
Chris Knott Insurance QUOTELINE: 0800 917 2274