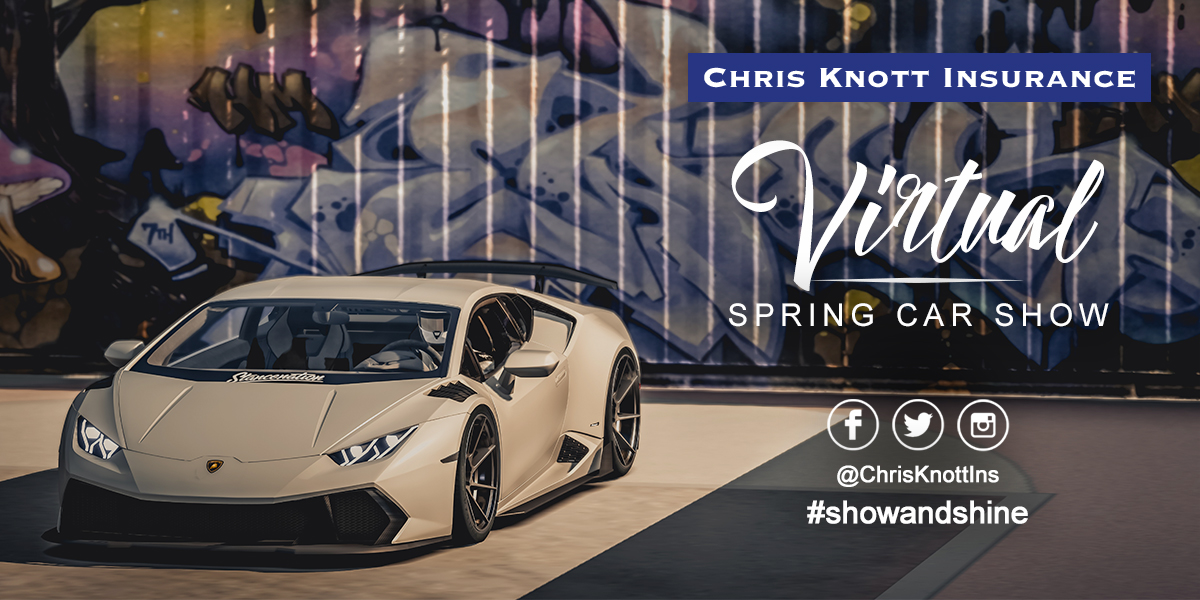 We're all missing the local car shows and club events that usually start around this time of year, so why not take part in Chris Knott's online Car Show this spring.
It's back! The biennial Chris Knott Virtual Show & Shine where, during April and May, you can show off your pride & joy on our social media pages for the chance to win prizes.
This is open to everyone, regardless of whether or not we look after your car insurance.
The rules are simple to non-existent - all we're interested in is seeing the varierty of cars you have. You're free to interpret the theme as you like - we're completely open to whatever 'Show & Shine' means to you (but let's keep it clean!).
Two Prizes
We'll pick one winner and you'll pick another with your likes - yes, that's right, there are two awards to be made. The winners will each receive an Alien Magic Wash & Glo Kit and have the prestige of being featured as our cover photo for the months of June and July respectively.
Facebook & Twitter - HOW TO ENTER
1. Post your car pic as a comment/reply to one of OUR Show and Shine social media posts (links below).
2. Tag it #showandshine.
3. If we insure the car, also tag it #knottinsured.
Instagram - HOW TO ENTER
Instagram is slightly different - you'll also need to tag us so we can see it...
1. Post your car pic on YOUR Insta account.
2. Tag us @ChrisKnottIns.
3. Tag it #showandshine.
4. If we insure the car, also tag it #knottinsured.

Previous Winners...

If you found this article useful, please share it.