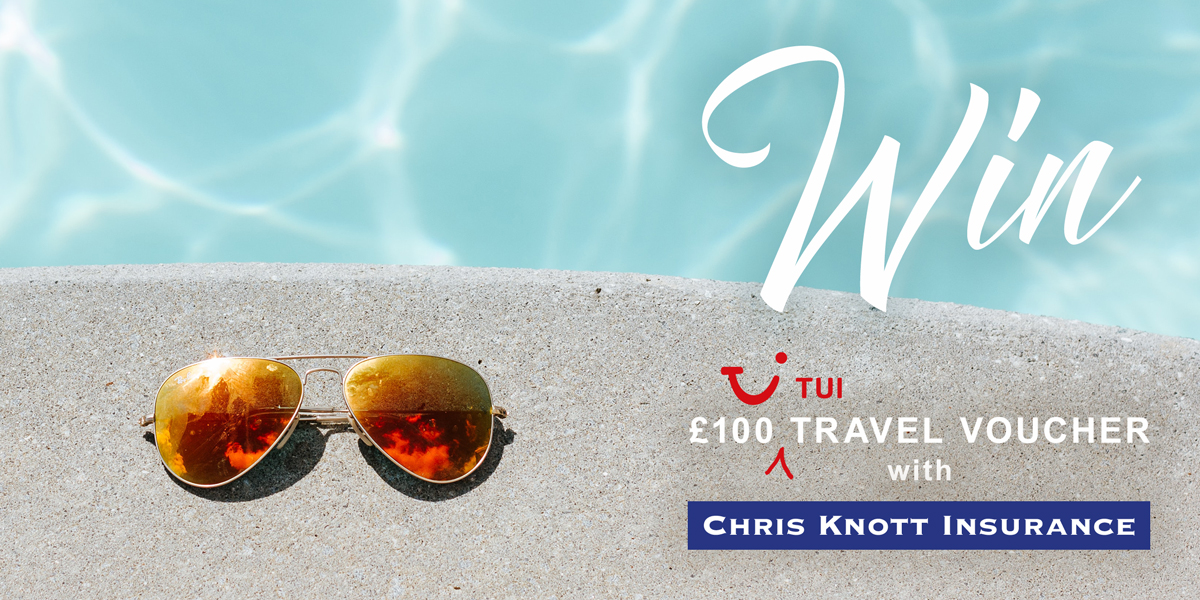 With UK travel certainly possible this Summer and maybe even foreign holidays, you could be on your way to a long-awaited, stress-free break in no time.
For May 2021 only, we're offering you the chance to enter this draw when you request a CAR INSURANCE or HOME INSURANCE quote from Chris Knott.
Just include us when doing your quote search and you could WIN a £100 TUI Travel Voucher to put towards your next holiday. Goodness knows there's an appetite for travel to start up again as soon as possible!
The voucher is valid for either UK or foreign bookings made any time in the next 2 years - so if you're not ready to travel just yet, that's no problem. Whether it's a UK City Break, a flight or a full package you desire, Chris Knott could be helping you on your way.
HOW TO ENTER
Simply ask Chris Knott to quote for your CAR cover or your HOME cover during May and you'll automatically be entered in the draw when we give you your quote (no purchase necessary*) - it's as easy as that.
Get a CAR QUOTE + gain entry in the draw
Get a HOME QUOTE + gain entry in the draw
The Chris Knott Benefit
CK has been servicing the insurance needs of customers for almost 40 years, offering policyholders a number of advantages:
Person-to-person service from qualified UK insurance experts
All the hand-hold and ongoing support you need
Easy access by phone, email, social media or car club forum
Competitive rates from leading insurers who sit under UK regulation
Multi-car and loyalty discounts for extra policies
QUOTELINE: 0800 917 2274
*Quotes for new policies only - not for renewals of existing cover.
General competition terms & conditions.
If you found this article useful, please share it.