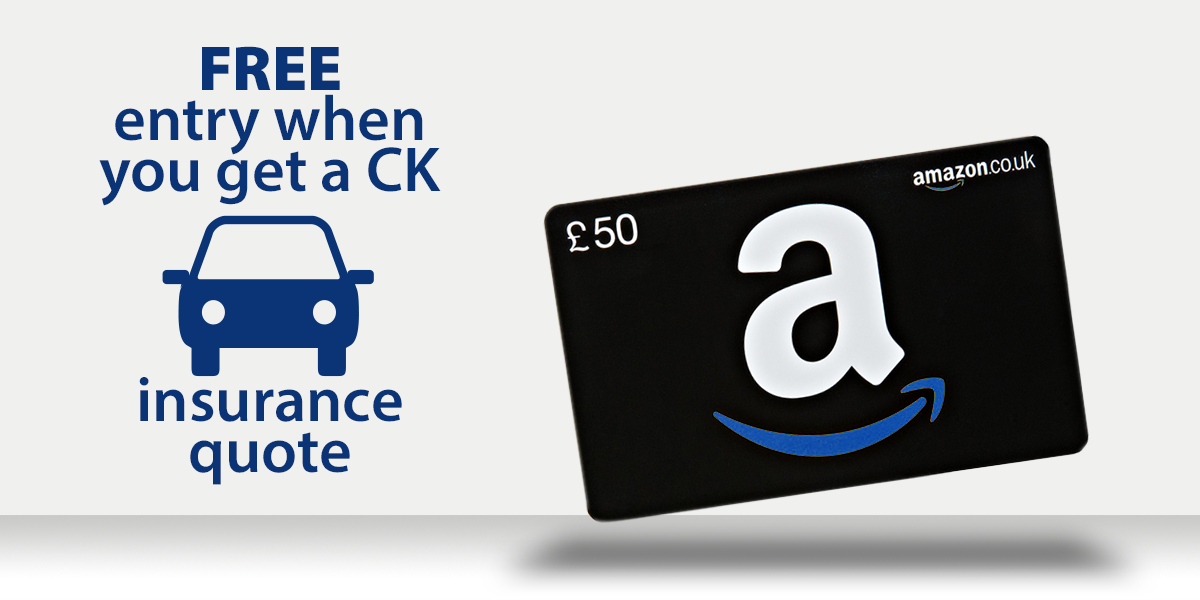 Benefit from Chris Knott's latest prize draw when you request a car insurance quote this month.
As we're now in Lockdown 2.0 we wanted to spread some cheer to keep everyone's spirits up. So, this month, get in touch if your car insurance is due soon and as an extra incentive we'll give you free entry in our draw.
Simply ask us to quote for a CAR we don't already insure (or renew the cover on one we do) and you'll gain automatic entry in our £50 Amazon Voucher prize draw. A great prize for just before Christmas - you can use it on your gift shopping or use it to treat yourself. You know you deserve it!
Quotes are valid for around 30 days, so even if your renewal is not due until late December you should still give us a call or complete brief details online:
QUOTELINE: 0800 917 2274
Why choose Chris Knott?
As well as looking to save car club members and enthusiasts money on your car insurance, Chris Knott offers the following benefits...
UK-based qualified insurance professionals
Easy access by phone, email, club forum or social media
First-class personal service
37+ years experience of saving car club members money
Competitive quotes for modern, modified or classic cars including EV's and hybrids
Partnered with and recommended by over 100 car clubs and enthusiast groups
Regular, substantial, donations back to the car enthusiast community based on sales
All the ongoing support you need throughout your time with us
Option to use your own preferred repairer if you have one
Agreed value and limited mileage policies available
'Recommend a Friend' scheme earns you further discounts
Loyalty Rewards and multi-buy discounts
We're mod-friendly too - the insurers we deal with under the club members facility offer like-for-like replacement of modifications in the event of repair.
HOW TO ENTER
Simply receive a CAR insurance quote from Chris Knott or renew an existing car policy before the end of November 2020 and you'll automatically be entered to win (no purchase necessary).
Find out just how much Chris Knott Insurance can save you on your car insurance by calling us FREE on 0800 917 2274 (mentioning your car club/forum) or complete brief details online...
A winner will be chosen at random from all quotes offered/entries received when we make the draw on Friday 4th December 2020.
Will our quote be your winning quote in more ways than one? What will you spend your voucher on?
*Genuine quote requests only please - we reserve the right to request proof from the winner that the policy was actually due during the qualification period. Entries close at 6pm on 30/11/2020.
General competition terms & conditions.